5 tags
4 tags
6 tags
4 tags
1 tag
In which Game of Thrones house do you belong? →
In which Game of Thrones house do you belong? My Result: You belong in HOUSE ARRYN - As High as Honor(79%) House Arryn rules the Vale that shares its name, a fertile land nestled within the great range of the Mountains of the Moon. In their idyllic domain, the Arryns have often found themselves isolated from the greater events of the realm. This ended nearly fifteen years ago, though, as Lord...
6 tags
I just watched the 3rd season of Supernatural, yesterday I was in the cinema and I charmed by The Hobbit. In this Christmas I got the book "The Hobbit" and 4th tome of "Pan Lodowego Ogrodu" (The Lord of the Ice Garden). And on Monday I get the 1st tome of Games of Throne. I feel so good.
3 tags
4 tags
2 tags
4 tags
8 tags
1 tag
2 tags
1 tag
Reblog if this is your first Christmas on tumblr.
3 tags
7 tags
2 tags
5 tags
3 tags
1 tag
3 tags
3 tags
7 tags
3 tags
Yesterday I dreamed about the Doctor, but I don't remember how he looks. Me and the other girl from USA or Great Britain were the companions. She was sick so I called to her and I remember that she didn't speak in English but im my language. I don't remember more. And last night was a storm and the thunders looked like crack. THIS crack. Don't you think that this is a...
4 tags
3 tags
I just watched 6th season of Doctor Who and I miss… for Russel T. Davies. The adventures im 5th and 6th season was cool, but I'm not crying like that when I watch Doomsday or The end of time. I don't why is like that. I like 11th Doctor, I like Rory and River… but still isn't so emotional. But I'm curious the new season.
1 tag
Becoming a Doctor Who fan
blumberberry: It's true…
3 tags
3 tags
9 tags
1 tag
2 tags
2 tags
4 tags
5 tags
4 tags
7 tags
THE BAD WOLF: What have you done? I looked into... →
rosetylerthebadwolf: What have you done? I looked into the TARDIS, and the TARDIS looked into me. You looked into the Time Vortex, Rose, nobody is supposed to see that! This is the abomination. I am the Bad Wolf. I create myself. I take the words, I scatter them, in time and space. A message to lead myself… I love this scene! And I hear the voice of Christopher when I'm...
1 tag
2 tags
1 tag
1 tag
3 tags
1 tag
3 tags
5 tags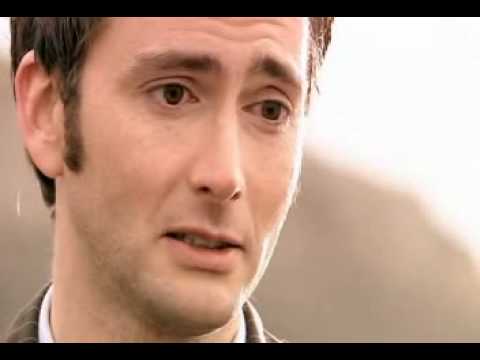 3 tags
1 tag
2 tags